Subscribe/Access
Features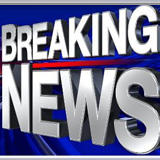 Back
Breaking news!
At the request of Neecie Clifton, the personnel hearing scheduled for Dec. 15 for her firing appeal with the school board has been rescheduled.
The hearing will be Monday, January 5, at 7 p.m., at the Franklin County Board of Education's Board Room, Riverside campus.
Clifton, who was a lab facilitator at Louisburg High School, was fired from LHS by the Board of Education on Dec. 8 upon recommendation of Principal Freda Clifton.
Read More | Post Comment
3 opinions posted
Mother takes police on 100 mph chase; child in car
A high-speed chase involving a Franklinton woman and her child ended without injury on Tuesday afternoon.
The woman was clocked at one point going 122 mph in a 45-mph zone, police said.
In the aftermath, officers couldn't help but think of a high-speed chase a year ago that ended much more tragically.
Read More | Post Comment
CAREY JOHNSON, Times Staff Writer - 16 opinions posted
Family flees house fire
YOUNGSVILLE — In a matter of moments, a fire ravaged a house and sent a family scurrying out in the dead of morning with nothing but their clothes on their backs.
It's a terrifying story that Allen and Jill Holmes feel very fortunate to tell.
"It was the good Lord that woke me up," said Allen Holmes. "There was no sound. No nothing "There was nothing that should have woke me up. There is no doubt in my mind that God woke me up.
Read More | Post Comment
CAREY JOHNSON, Times Staff Writer - 5 opinions posted
Plea could come in grandfather slaying
The case against a Franklin County man accused of killing his grandfather is scheduled for Franklin County Superior Court next week.
The District Attorney's Office has not determined whether it will try the case or enter a plea agreement.
Patrick Yarborough, 20, is accused of killing Samuel Burt on Jan. 8, 2007 and stealing money.
Read More | Post Comment
CAREY JOHNSON, Times Staff Writer - 8 opinions posted
Airport: Southerland looks for community involvement
The Franklin County Airport Commission talked about sustaining momentum at the airport during the board's most recent meeting.
In October, county commissioners agreed to move forward with plans that could bring a group to the airport to run an air show, aviation convention and museum.
Representatives with First in Flight Aviation are working to establish a nonprofit organization to run the convention.
Read More | Post Comment
CAREY JOHNSON, Times Staff Writer - 1 opinion posted
School board leadership
SAYLES, WILLIAMS RE-ELECTED. From left, Mary Vollmer, Dr. Beverly Joseph and Dannie Williams took their oaths of office. They were re-elected as school board members early this year, facing no opposition. (Times photos by Kathy Harrelson)
Read More | Post Comment
4 opinions posted
Development board sets list for federal, state grants
Anticipating that both the state and federal governments will ramp up grant funding to try to spark the flagging economy, the Franklin County Economic Development Commission has endorsed seven projects.
The endorsement came after Don Lancaster, an EDC board member and county commissioner, said that if the government is going to spend money to spur the economy, he supported projects that develop infrastructure like highways, water and sewer projects and put people to work, both on construction and in supporting jobs over the long term.
Read More | Post Comment
GARY CUNARD, Times Publisher - 2 opinions posted
Southern States local meeting Dec. 23
Southern States Cooperative will review its operations at a series of local annual meetings, including the upcoming meeting for members of Southern States Cooperative Inc. – Louisburg Service.
"The news is good," says President and CEO Thomas R. Scribner. "The Cooperative had a great year in 2007 with earnings exceeding plan by the largest margin in a decade and the outlook for 2008 is even better." Sales in fiscal year 2008 exceeded $2 billion for the first time ever. So it's safe to say these days, Southern States is back."
Read More | Post Comment

I-85 northbound lane in Vance open
The N.C. Department of Transportation has opened the northbound lanes on Interstate 85 between mile markers 206 and 214 near Henderson in Vance County.
Northbound traffic has been shifted onto the two newly constructed northbound lanes. Southbound traffic will remain in one lane while the department removes concrete barriers and replaces striping. This process should be complete by the end of the year.
Read More | Post Comment

Scholarship endowment is established at NCC, honoring Holmes couple
The Jimmy and Mary Charles Holmes Memorial Scholarship Endowment was recently established at Nash Community College by the Holmes' daughter, Marbeth Holmes of Louisburg.
Priority for scholarship consideration will be given to students from Franklin County and/or who have earned a GED. Full-time students who are active in community service or participate in the college's service learning program will be considered for the scholarship.
Read More | Post Comment

LHS, TLMS bands to perform winter concert Dec. 18
The bands from Terrell Lane Middle School and Louisburg High School will perform the annual Winter Concert on Thursday, Dec. 18, at 7:30 p.m. in the Louisburg College Auditorium. The concert is free to the public, but donations to the band program will be accepted.
The concert, which should last about an hour, features the sixth-grade band from Terrell Lane Middle School in its first public performance.
Read More | Post Comment

Pork producers asked to decide on checkoff program
The U.S. Department of Agriculture's Agricultural Marketing Service (AMS) is conducting a Request for Referendum among eligible producers and importers of hogs, pigs, pork, and pork products.
The request is to determine if they want a referendum on the Pork Promotion, Research and Consumer Information Order, commonly known as the Pork Checkoff Program.
Read More | Post Comment

FOR THE UNITED WAY
Novozymes has contributed $12,000 to the United Way's campaign goal of $115,000. The campaign continues through December and there is $8,000 left to go. Above, from left are Paula Powers, Kathy Rowland, Pat Johnston (executive director, United Way, franklin County), Beth Smith, Lars Hansen (president, Novozymes North America Inc.), Kevin Potter and Laura Terry.
Read More | Post Comment
1 opinion posted
Fire safety tips to take home
Make sure you add "fire prevention" as a must-have on your holiday-season wish list.
With the temperature going down and more people trying to keep their homes warm, consumers need to make sure they are prepared in case a fire breaks out.
Read More | Post Comment
The Allstate Corp.
Franklin County: wide open with the spirit of Christmas
I hope you realize how alive our county appears in celebration of the Christmas season.
You do not have to drive very far to find entertainment, sales, concerts, exhibits, bazaars, open houses, decorations, lights, and the like. We, as a community, are ready to celebrate with our friends and families the reason for the season.
Read More | Post Comment
Alicia Eller - 1 opinion posted
HONORS
The Bailey Mountain Cloggers of Mars Hill College's championship precision clogging team won their 15th and 16th national title at America's Clogging Hall of Fame National Clogging Championships in Maggie Valley, Oct. 23-25.
Read More | Post Comment

EcoHeroes changing the world
Without water, there would be no life. Conserving the precious resource often gets overlooked, but not by a driven group of Bunn Middle School students.
Erin Costolo, Thomas Clifton and Jenna Perry have teamed up with science teacher Michael Sheldon to form EcoHeroes, a group on a mission to get the Bunn community to save as much water as possible and at the same time compete in the Siemen's national "We Can Change the World Contest." The group that distributes the most bottles will win.
Read More | Post Comment
NATHAN MORESCHI, Franklin County Schools
BATTLES WITH THE BIRDS
BUNN - Bunn used a bit of role reversal to confuse the Southern Nash Ladybirds during Tuesday's non-conference girls basketball meeting.
During last week's loss to Nash Central, the Ladycats were effective in the first half, only to be dominated after the break as the Lady Bulldogs pulled away for a convincing decision over Coach Chuck Mann's contingent.
Read More | Post Comment
Geoff Neville, Times Sportswriter
Louisburg Sizes Up Rocky Mount
ROCKY MOUNT -- Louisburg High School had never scored a team victory on the wrestling mat against the Rocky Mount Gryphons.
Until Wednesday night.
That's when the visiting Warriors continued their strong early-season roll with a convincing 48-18 decision over the Gryphons in a non-conference showdown at the RMSH Gymnasium.
Read More | Post Comment
Staff Reports - 2 opinions posted
Wildcats rally past Southern
BUNN -- The script worked so well the first time, the Bunn Wildcats decided to repeat it again Tuesday during a boys prep basketball matchup against backyard rival Southern Nash.
The cold-shooting Wildcats -- just like last Friday's game against Southern Nash -- fell behind and appeared to be on the verge of defeat.
Read More | Post Comment
Geoff Neville, Times Sportswriter - 1 opinion posted
What is next for Warriors?
What happened?
That's the question I've heard en masse across Franklin County this week, as everyone wants to know why James Collier abruptly resigned as the athletic director and head football coach at Louisburg High School.
My answer -- I really don't know for sure. I wish I did.
Read More | Post Comment
Geoff Neville - 3 opinions posted
Franklinton boys fall versus Oxford Webb
OXFORD -- A trio of Oxford Webb players scored 21 points each, leading the Warriors to an 82-69 home victory Tuesday against the Franklinton Red Rams in a non-conference boys basketball showdown.
The victory was the second of the year for Webb against FHS, which dropped to 2-3 on the campaign.
Read More | Post Comment
Staff Reports
The Best In The NCC
FRANKLIN COUNTY -- The Northern Carolina Conference has released its All-NCC performers for the Fall 2008 season.
Once again, Franklin County schools were well-represented, with Franklinton and Bunn combining to pick up four Coach of the Year and four Player of the Year awards.
Read More | Post Comment
Staff Reports
Oasis Cheer and Tumble scheduled to host clinic
LOUISBURG -- Oasis Cheer & Tumble will be hosting a mini-camp on Dec. 29-30 for ages 6-12.
Times will be from 6-9 p.m. each day. Registration is $25 in advance or $30 at the door.
The camp will include stunting and tumbling techniques. Snacks and a movie will be provided.
Read More | Post Comment
Staff Reports
Bulldogs Take Home Title
BUNN -- After an unbeaten regular season, the Bunn Middle School Bulldogs had to work a little overtime to claim the Middle Athletic Conference Boys Soccer Tournament Championship.
Taking on Franklin County rival Cedar Creek, Bunn saw regulation end in a 1-1 draw, meaning a pair of five-minute extra sessions would ensue.
Read More | Post Comment
Geoff Neville, Times Sportswriter - 1 opinion posted
Lady Hurricanes still unbeaten on hardwood
LOUISBURG -- The Louisburg College women's basketball squad picked up a pair of key Region X Division II victories on the road last weekend.
The undefeated Lady Hurricanes started the journey last Saturday with a 67-54 decision at Denmark Tech in South Carolina.
Read More | Post Comment
Staff Reports
LARRY M. WILKINS
LOUISBURG - Funeral services for Larry M. Wilkins, 55, who died Tuesday, Dec. 9, 2008, were Friday, Dec. 12, at Richardson Funeral Home, in Louisburg, with the Rev. Quinton Alston officiating. Burial followed in the Jones Chapel Church cemetery.
Read More | Post Comment

COLUMBIA O. DRIVER
BUNN - Columbia O'Neal Driver, 96, died Wednesday, Dec. 11, 2008 at Blue Ridge Health Care. Graveside services will be conducted at 2 p.m. today (Saturday, Dec. 13) at Bunn Memorial Gardens, with the Rev. Charles Ray Anderson officiating.
Read More | Post Comment

MOLLIE B. HUDSON
LOUISBURG - Mollie Bennett Hudson, 95, died Tuesday, Dec. 9, 2008 in Wake Medical Center. Funeral services were Friday, Dec. 12, at Corinth Baptist Church, with the Rev. Brent Farrar officiating. Burial followed in Lancaster Memorial Park.
Read More | Post Comment

JOHN D. TURNER
CASTALIA - John Darrell Turner, 70, died Tuesday, Dec. 9, 2008 at the VA Hospital in Durham. Funeral services were Friday, Dec. 12, in the chapel of Bright Funeral Home in Wake Forest. Burial followed in the family cemetery.
Read More | Post Comment

REBECCA M. BASS
LOUISBURG - Rebecca Maeline Dorman Bass, 73, died Sunday, Dec. 7, 2008 at Britthaven Nursing Center. Funeral services were Thursday morning, Dec. 11, at Leah's Chapel United Methodist Church, with the Rev. Tara Laine officiating. Burial followed in the Baptist Chapel Baptist Church cemetery in Autryville.
Read More | Post Comment

CHRISTOPHER D. KEARNEY
FRANKLINTON - Christopher Dequan Kearney, 30, died Saturday, Dec. 6, 2008. Funeral services were Thursday, Dec. 11, at First Baptist Church, Franklinton, with the Rev. Andre Johnson officiating. Burial was in the Hawkins Chapel Baptist Church cemetery, Franklinton.
Read More | Post Comment
1 opinion posted
IZETTA H. LYNCH
ENFIELD - Funeral services for Izetta Hedgepeth Lynch, 82, who died Tuesday, Dec. 9, 2008, will be conducted at 2 p.m. today (Saturday, Dec. 13) at Pine Chapel Baptist Church, with the Rev. Robert Hedgepeth officiating. Burial will follow in the Tillman Lynch cemetery.
Read More | Post Comment

JOHN H. PARTIN
ZEBULON - John Henry Partin "Big John," 60, died Sunday, Dec. 7, 2008 at his home in Raleigh. The family will receive friends from 12 to 1 p.m. today (Saturday, Dec. 13) at Poplar Springs Christian Church, 6115 Old Stage Road, Raleigh, and the funeral will follow at 1 p.m.
Read More | Post Comment

CAROLINE M. LOVELL
YOUNGSVILLE - Caroline Matthews Lovell, 35, died Friday, Dec. 12, 2008 at Franklin Regional Medical Center. Funeral services will be determined at a time and date to be announced later.
Read More | Post Comment