Subscribe/Access
Features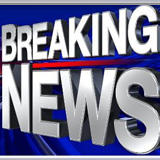 Franklin Facts
Tabletop Expo
The Greater Franklin County Chamber of Commerce is hosting a Tabletop Expo at Carolina Sky Sports, 6966 Highway 56 between Louisburg and Franklinton, on Thursday, Jan. 31, from 4-7 p.m. The Chamber is offering the Expo as a cost-effective way for business owners and professionals to gain exposure and get connected. Businesses of all sizes and from all industries are encouraged to attend. The deadline to register is Friday, Jan. 18. For information on exhibit cost or other information, or to request an application, contact the Chamber at (919) 496-3056.

Cinderella pageant
The Cinderella Scholarship Pageant will be Jan. 12 at Louisburg College. Phases of competition include Beauty-Sunday best, no glitz; Casual-off the rack clothes; Talent-optional for ages 6 to 26 years old.

Girls ages birth to 26 years old; boys ages birth to 6 years old. For more information, contact nc4cinderella@yahoo.com or Heather, 625-2657.

Gospel Celebration
A gospel celebration honoring the Dr. Martin Luther King Jr. holiday will be conducted in Vance-Granville Community College's Civic Center on VGCC's Main Campus in Vance County on Thursday, Jan. 17, at 6:30 p.m. Among the groups participating will be the South Henderson Pentecostal Holiness Church Choir, the Warren County High School Choir, the Wake In Progress choir, and the Vance-Granville Community College Choir. Admission is free and the public is invited.

Renowned speaker Delano Rackard of Raleigh will share with the audience excerpts from some of Dr. King's well-known speeches. Curtis McRae, a graduate of VGCC and North Carolina Central University, will serve as the master of ceremonies. For more information, contact Sylvia Jones, director of VGCC's Workforce Investment Act (WIA) Department, at (252) 738-3297.

Youngsville Calendars
The 2008 Youngsville Calendars are now on sale. This year's calendar includes a photo of the 1970 Youngsville National Guard Unit, the Wiley Young Hotel, as well as Miss Mamie Winston's third-grade class of 1930.

This is the third in a series of calendars produced by the Youngsville Area Business Association (YABA). All proceeds are used toward art projects in Youngsville. Calendars are available at Youngsville Town Hall, Holden's BBQ, and SunTrust Bank in Youngsville. You may also request copies by calling Town Hall at 556-5073.

Museum celebration
On Monday, Dec. 31, 2-6 p.m. (free)/6-10 p.m. (small fee) celebrate the last day of 2007 with fantastic performances, live animals, children's crafts and games, good food and drink, and plenty of holiday cheer as the N.C Museum of Natural Sciences participates in the annual First Night Raleigh festival.

Food drive
All-N' Together Services, a 501(c)(3) public charity organization in Youngsville, is having a food drive to collect non-perishable food items to distribute to those in need during the holiday season. This food drive will be implemented on an ongoing basis in order to help those in need of emergency food assistance. If you are interested in donating non-perishable food items or making a monetary donation to support this drive, please contact Kimmora Brown, executive director, at (919) 559-9629.

Medical Coding
Vance-Granville Community College will offer the medical coding certificate program in an online format in January. Medical Coding is a 13-month program that includes training in coding, billing, insurance, medical terminology, and preparing for a certification test.

Students who want to take the program online must attend orientation and registration at 6 p.m. on Jan. 7 in Building 7, Room 7107 on the college's main campus in Vance County. Students must have a high school diploma or a GED to enter the program.

For cost and other information about the online program, call (252) 738-3435 or (252) 738-3417.

MLK Jr. celebration
A Martin Luther King Jr. celebration will be observed in Franklinton on Jan. 19. All churches, businesses and organizations are encouraged to take part. For more information, contact Joyce Pender, (919) 570-2201 or email jpender@wcpss.net.

Academic assistance
First Baptist Church of Franklinton has partnered with Franklinton Elementary School to provide academic assistance to students in the Franklinton community on Tuesday evenings at 7 p.m. The program includes homework assistance, tutorial services, etc. Transportation and snack will be provided. For additional information, contact Aisha Williams, (919) 494-2413; Willie Kearney, (919) 494-7425; Kelvin Holden, (919) 494-5202; or Fannie Brown, (919) 494-5541.

Poet's Society
Louisburg Poet's Society meets the third Friday of each month at the Coffee Hound Bookshop, 103 W. Nash St., Louisburg. For more information, contact Todd Layne Thompson, 104 Lake Royale, Louisburg, NC 27549, (252) 478-7743, or leave a voice mail at (877)) 515-3298.
Printer-friendly format
---
November 29, 2007 at 12:00am
The bible states, Hosea 4:6, "His people are destroyed for lack of knowledge." Don't let this be you. The movie, "Golden Compass," is not a movie you want to take your children, grandchildren, or anyone to see.

The author Phillip Pullman is a confessed atheist who is promoting his views throughout his trilogy titled "His Dark Materials." We as Christians think that it is just a movie - it will be all right.
BUT NO, it will not be alright. "Pullman told the Washington Post that a key goal of his writing was to "undermine the basis" of Christian belief" (LifeSiteNews.com).
This movie fantasizes demonology, manipulating children's minds into believing demons are a necessary part of them. IS this what you want and are willing to promote and have your children believe is right?
Do not forget about the sponsors and Film Company, New Line Cinemas, Scholastic, World Wildlife Fund, Yahoo, Random House Children's Books, Inkworks, MySpace, SEGA, Corgi International, Panini News Media.

They want to promote the books through movies, collector cards, and stickers with albums, video games, action and die-cast figures.

I am calling all true disciples of the true and living God to boycott this movie and sponsors.

Jannai Johnson
Wake Forest, NC
December 26, 2007 at 12:00am
The movie also stunk! I didn't see it. I was called to boycott it and I did. The boycott cost them millions, and was a huge success.

Just shows you that we can still make a difference. They said the movie cost 188 million to make and the first week made less then 20 mil. Nice way to loose a ton of cash fast eh?
---