Subscribe/Access
Features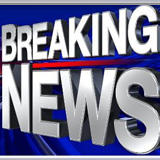 HERBERT ARCHIE DAVIS
HENDERSON - Herbert Archie Davis, 92, of Henderson, formerly of Louisburg and Fayetteville, died peacefully at Granville House in Oxford on April 21, 2006 of late effects cerebrovascular disease. A native of Henderson, he is the son of the late Arch H. Davis and Lillie Parrott Davis of Henderson. He is also predeceased by his brothers, Roy L. Davis and Joe J. Davis of Henderson, his sisters Jessie (Davis) Coltrane of Greensboro and Sally (Davis) Rogers of High Point. In addition, he was married for 62 years to the late Estelle (Teeny) Hamlett Davis, a Henderson native. Two of their daughters, Elizabeth Fleming Davis and Joyce Marie Davis, have also died.

He is survived by his daughter, The Rev. Dr. Judith A. Davis, Rector of Christ Church (Episcopal) on Capitol Hill in Washington, DC, and his grandson, Richard James Hamlett Gilson of Washington, DC. In addition, he is survived by his two sisters, Mary Fenner (Davis) Albes of Saddle Brook, NJ, and Bertie (Davis) Bowden of Louisburg, as well as several nieces and nephews.

Born on September 17, 1913, Davis was a graduate of Middleburg High School and he served in Company C of the North Carolina National Guard during World War II. He attended N. C. State University's extension program in accounting at Fort Bragg. He was a member of the American Legion, the Creasy Proctor Masonic Lodge #60 of the North Carolina freemasons and the Kiwanis Club (Golden K) of Henderson, where he was twice named Kiwanian of the Year. He was a member of the First United Methodist Church of Henderson and served as treasurer both of Haymount United Methodist Church in Fayetteville and The Louisburg United Methodist Church. He worked as an accountant for the Army and Air Force Exchange Service for 30 years at Fort Bragg in North Carolina as well as at bases in Alabama and South Carolina.

A memorial service will be held at the First United Methodist Church, 114 Church Street (corner of Church and Garnett Streets), Henderson, North Carolina, 27536-4227 at 11:00 am on Friday, April 28. The family will receive friends and family on Thursday night, April 27, from 5:00 pm to 8:00 pm at the First United Methodist Church. Check the Church's website for directions (http://www.unitedmeth.org) or call the Church at 252-438-8791. Interment of ashes will occur later in the year at the Flat Rock United Methodist Church graveyard since Davis donated his body to the Anatomical Gifts Program at Duke University Medical Center.

In lieu of flowers, the family wishes that memorials be offered to one of the following charities meaningful to Herb Davis: The Masonic Home for Children at Oxford, 600 College Street, Oxford, North Carolina 27565 (Davis was a freemason whose lodge supported the MHCO); First United Methodist Church, 114 Church St, Henderson, NC 27536-4227 (mark checks on memo line with "organ fund gift in memory of Herbert Davis," a member); The Tender Loving Care Home Care and Hospice of North Carolina, 2609 N. Duke St, Suite 603, Durham, NC 27704 (which provided his end-of-life care); or Haymount United Methodist Church, 1700 Fort Bragg Road, Fayetteville, NC 28303 (of which he was a charter member--designate the New Legacy fund).

Printer-friendly format
---
---