Subscribe/Access
Features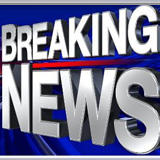 Most Popular Recent Articles
Holding onto 'hope' in these trying times


I am sure that all of you have thought about what's going on in the world today. It is not that easy to relax with so much unrest, hatred, acts of terrorism and human atrocity existing in so many places of the world, including our own country. All of these things can get us upset and bother us to no end, or we can take it as a challenge for growth in our lives.


Read More | Post Comment
Alicia Eller

FOOD FOR THOUGHT. Franklinton High teacher Dottie Averette hands out pizza to students who won a meet and greet and listening party with hit recording artist Jason Michael Carroll.

Multiple miracles


FRANKLINTON -- Most often, teenagers will do anything for pizza and ice cream.
If you throw in a chance to have a private chat and listening session with a national recording artist, then the stakes go even higher.
But country music artist Jason Michael Carroll made sure to remind students in Dottie Averette's and Kathryn Tilley's classes that their fundraising efforts are their own rewards.


Read More | Post Comment
CAREY JOHNSON, Times Staff Writer
WHISPERED REQUESTS
When Santa Claus visited the holiday bazaar at the Louisburg United Methodist Church a few weeks ago, one of the children who took advantage of the chance to meet with him was little Christian Journigan. Although a little shy at first -- who wouldn't be? -- Christian summoned the courage to have a little talk with Santa and make a few suggestions about what he'd like to find under the Christmas tree tomorrow morning.

Read More | Post Comment
Police seek suspects in 2 robberies


LOUISBURG -- Police continue to look for suspects in a pair of armed robberies reported in less than a week.
Police would not say if the robberies were related.
According to investigators, four suspects, believed to be men, went into the Food Lion on Bickett Boulevard the evening of Dec. 17 and brandished a gun.


Read More | Post Comment
CAREY JOHNSON, Times Staff Writer

ENCOURAGEMENT. Former National Football League star Jason Brown offers encouragement to the graduates of the inaugural Agricultural Entrepreneurship program. Watching on are VGCC President Dr. Stelfanie Williams and Citizens Community Bank Vice Pre
NFL star turned farmer urges students to make a difference
HENDERSON -- Members of the inaugural Agricultural Entrepreneurship class received certificates at a graduation ceremony earlier this month on Vance-Granville Community College's main campus.
The 14 graduates of the first-ever NC REAL Agricultural Entrepreneurship class at Vance-Granville Community College received certificates and heard words of encouragement from former NFL-star-turned-farmer Jason Brown.

Read More | Post Comment
LOCAL CONTINGENT HONORED
The Franklin County Farm Bureau officers and agents were honored during this year's annual meeting of the North Carolina Farm Bureau Federation held at the Sheraton Four Seasons and Joseph S. Koury Convention Center in Greensboro. Franklin County Farm Bureau President Bennie Ray Gupton was recognized among his peers at the Presidents' and Agents' Luncheon.

Read More | Post Comment
A prediction: 2015 will be an eventful year!


Let's start off on a very positive note for Christmas Eve, 2014: Merry Christmas and a Happy New Year!
May your holiday season be happy and safe and your new year filled with much more of the same.
It's difficult to believe that the Jolly Old Gent from the North Pole is expected to make his arrival tonight -- and that the beginning of a new year is just about a week away.


Read More | Post Comment
Gary Cunard
... all through the night we'll fumble and fume!
'Tis the night before Christmas -- as every kid in Franklin County will gleefully inform you -- and soon not a creature will be stirring, except, of course, all those perplexed parents trying to fit Bolt B into Hole 37C so that nut 14-11(j) will hold piece G13-8-2 in place while someone finds an 11/32 box-end wrench with a short, preferably bent handle! No wait, it's got to be a metric wrench!

Read More | Post Comment
In our opinion
Christmas: Two principles to keep in mind all year!


The dominant religion in America and, certainly in Franklin County, is Christianity.
This Thursday, we celebrate the birth of Jesus Christ.
The acceptance of Jesus as Lord is the foundation of Christianity.
America is a secular nation. Religious freedom, which includes freedom from religious tyranny and persecution, is guaranteed by the First Amendment to the United States Constitution.


Read More | Post Comment
Larry Marciniak
Reading to kids is crucial


Dear editor:
Read to your child every day.
The first three to five years of life represent a critical window for learning for your child, with rapid brain development that does not occur at any other time.


Read More | Post Comment
Letter to the editor
Law enforcement gives Santa a helping hand, 2
DECISION TIME. Aaliyah Lynch, front right, and her grandmother, Polly Lynch, try to figure out exactly what will make the last cut and wind up in the shopping cart, helped by Franklin County Sheriff's Det. Susan Handel. Handel joined more than two dozen officers who took part in the Shop with a Cop program.

Read More | Post Comment
Gray's Map of Louisburg a vital source for historians


Gray's New Map of Louisburg, Franklin County, North Carolina, published around 1882 by O. W. Gray & Son of Philadelphia, provides detailed information about the town at a time when it was poised for significant growth.
Based on a survey by engineers who visited the town, the map is one of at least 10 such maps of Tar Heel municipalities produced by the company.


Read More | Post Comment
Maury York
Tobacco museum seeks nominations
RALEIGH -- The Tobacco Farm Life Museum is accepting applications for the Innovative Young Farmer of the Year award.
The award, sponsored by the Farm Credit Associations of North Carolina, will reward the hard work and innovative thinking of young farmers in North Carolina.
Applications for the award should be returned to the Tobacco Farm Life Museum by Jan. 6.

Read More | Post Comment
NOW CERTIFIED
Stephen Driver of Louisburg Tractor and Truck Company recently became a SCAG Gold Certified Technician, becoming one of only 27 technicians in the country to receive this recognition. Driver (left) is shown receiving his certification from Forrest Rogers, territory sales manager of Power Tool Company's distribution area for SCAG. Louisburg Tractor is located on U.S. 401 south of Louisburg.

Read More | Post Comment

FOCUSED. Franklinton's Ruben Santiago keeps an eye on his opponent as part of last Wednesday night's wrestling tri-match at the FHS Gym.

Red Rams Host A Tri-Match


FRANKLINTON -- Franklinton High School wrestling coach Alan Carter encountered a unique proposition during his club's home tri-match last Wednesday evening against rivals Southern Vance and Nash Central.
Under Northern Carolina Conference rules, the two league teams are supposed to wrestle first, followed by non-conference events against the other competing squad.


Read More | Post Comment
GEOFF NEVILLE, Times Sportswriter

QUEEN OF THE COURT. Middle hitter Anna Moss enjoyed a tremendous season on the volleyball court this fall for the Franklinton Lady Rams.

A FITTING FAREWELL


FRANKLINTON -- After securing her future over the summer, Anna Moss concentrated on the present during the 2014 volleyball season for the Franklinton Lady Rams.
Determined to achieve a wealth of personal and team success during her senior campaign, Moss did exactly that while providing an exclamation point to her star-studded prep spike career.


Read More | Post Comment
GEOFF NEVILLE, Times Sportswriter

NOWHERE TO GO. South Granville High's Joseph Mitchell (left) tries to get past Bunn's T.J. Jones during last Friday night's boys basketball game.

Wildcats dropped by Vikes


BUNN -- Judging by some of the early-season scores, parity could be a keyword this winter in the Northern Carolina Conference boys basketball standings.
But the South Granville Vikings have staked an early claim to NCC supremacy courtesy of a trio of wins to start the league ledger -- including a 51-48 road decision last Friday against Bunn in a matchup of the final two conference clubs with undefeated marks in NCC action.


Read More | Post Comment
GEOFF NEVILLE, Times Sportswriter
HEMMED IN
Bunn's Shane Garrison (left) and Darreus Caldwell (right) double-team Southern Granville's Earl Green during last Friday's boys hoops contest.

Read More | Post Comment

TIGHT DEFENSE. Bunn's Tainasha Vines (left) follows South Granville's Claire Patrick during last Friday night's girls basketball contest.

NINE STRAIGHT


BUNN -- After blitzing through the non-league portion of their schedule, the Bunn Ladycats are now focused on winning a Northern Carolina Conference basketball championship for the fifth time in the past six years.
So far, so good.
The dominant Ladycats improved to 9-0 overall -- and 3-0 in the NCC -- with a 66-37 home decision last Friday night against South Granville at the Bunn Dome.


Read More | Post Comment
GEOFF NEVILLE, Times Sportswriter
FHS swept vs. Warren


FRANKLINTON -- Warren County point guard Michael Hargrove made one of two free throws with 5.4 seconds remaining to give his Eagles a 51-50 win over the Franklinton Red Rams last Friday night in Northern Carolina Conference boys basketball action at FHS gym.
Red Rams guard Cole Gupton missed a three-pointer as time expired, as Franklinton lost its third straight contest at home.


Read More | Post Comment
BENJAMIN DENTON, Correspondent
BHS to host event


BUNN -- Bunn High School will host the BHS Christmas Basketball Tournament on Dec. 29-30 at the Bunn Dome.
The event will feature a homecoming for former BHS boys coach Gerald Melton, who will bring his East Wake Warriors into Franklin County.
Northern Nash and Corinth Holders round out the boys participants.


Read More | Post Comment
Staff Reports
Pirates third in league


PROVIDENCE, R.I. - Making its debut as a member of the American Athletic Conference, East Carolina University has been picked third in the 2015 preseason baseball poll, as chosen by the league's eight head coaches Monday afternoon.
Under the direction of first-year head coach Cliff Godwin, the Pirates return 16 letterwinners including 2014 All-Conference USA Freshman Team selections Bryce Harman and Charlie Yorgen, as well as 2013 All C-USA performers David Lucroy and Travis Watkins.


Read More | Post Comment
Staff Reports
Conference Cup standings updated


FRANKLIN COUNTY -- Wells Fargo, along with the North Carolina High School Athletic Association, has announced the final standings in the Wells Fargo Conference Cup competitions for the 2014 fall sports season.
The Wells Fargo Cup Award recognizes the schools that achieve the best overall interscholastic athletic performance within each of the state's four competitive classifications.


Read More | Post Comment
Staff Reports
DIVISION WINNERS
The Franklin Wake Soccer Club Team Force, a U-11 Challenge squad from Youngsville, claimed first place in its division at the Johnston United Soccer Association Challenge Cup. The event was held in November in Clayton. In the championship match, the Force secured a 7-1 victory over Liberty Soccer Academy. Earlier in the tourney, the Force topped XL Soccer World 03 Select Milan (9-0), Liberty Soccer Academy (10-1) and Wake Futbol Club (7-1).

Read More | Post Comment
Printer-friendly format
---
---