Subscribe/Access
Features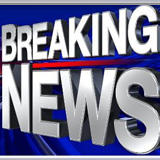 MARGUERITE P. PLEASANTS
LOUISBURG - Marguerite Whitley Patterson Pleasants died Saturday, October 12, 2008 at her home, 136 Person Street, Louisburg, NC.

Born December 31, 1920 in Wilson, NC, she was the daughter of Lonnie Whitley and Mattie Tosto Whitley. She was preceded in death by her son, James Robert "Crow" Patterson, and her husband, William Harry Patterson.

She was a member of the Louisburg United Methodist Church and a very active member of the Louisburg Garden Club, serving two terms as president. She was an accomplished floral arranger throughout the county and won numerous awards and ribbons with the NC Garden Club. She shared her passion and love for nature and her gardens, which touched so many lives throughout the years. She leaves many cherished memories over the years to special friends, Julie Anna Saunders, Toney Wardrick and neighbor, Lillian East.

Graveside services will be held Friday at 1:00 at Pineview Cemetery, 761 N. Raleigh Street, Rocky Mount, NC.

She is survived by her son, Dr. William G. Patterson and wife, Janet of Chicago, IL; daughter, Rita Patterson Reghanti of Tampa, FL; sister, Frances Whitley Hartis of Wilson, NC; grandchildren, Thomas J. Reghanti, Jennifer Lynn Patterson, Jill Patterson Johnson; great-grandson, Maddox Johnson.

The family will receive friends Thursday night from 7 to 8:30 p.m. at Lancaster Funeral and Cremation Services, 804 N. Bickett Boulevard, Louisburg, NC.

Flowers will be accepted or contributions may be made to the LHS Class of 1967 Memorial Fund, c/o Bill Shelton, 6309 Lewisand Circle, Raleigh, NC 27615 in memory of James Robert Patterson.

Online condolences may be made to www.lancasterfcs.com.

Paid Obituary
Printer-friendly format
---
October 15, 2008 at 12:00am
Oh I am so glad that Crow's friends & school mates & fellow football players had the memorial when they did.
October 15, 2008 at 12:00am
twinkles, I agree with you totally. My heart goes out to the Patterson Family, but I know that they will be alright because they seem to have a strong family. I'm so glad that Mrs. Patterson got to see the rock that memorialized her wonderful son. And as a parent of a LHS student, I will touch the rock as well and maybe Crow will give me some luck.
October 15, 2008 at 12:00am
Thanks Bill Riggan and company for getting things done so Mrs. PAtterson was able to see this tribute before her passing.
October 16, 2008 at 12:00am
To the Patterson-Pleasant's family~

My brother Paul and I (Bettie) send our sincerest condolences. As part of our extended family when we were kids, Mrs. Pleasants always had a friendly smile and a warm welcome for us. We will always be appreciative of that.

As well, it was wonderful to participate in the memorial for my friend Crow and to see Mrs. Pleasant's angelic smile when she touched "The Rock."

Please know that no matter how far or long that we may be apart, we still remember our roots in Louisburg and the wonderful people such as Mrs. Pleasants that made our childhood memorable.

Do not hesitate to contact either of us if we can be of comfort or assistance.

Sincerely,

Bettie Lavender Williams
(702) 400-8637
29 Lantern Glow Circle
Henderson, NV 89074 (Right outside Las Vegas)

---